Friday, Sepember 16 - Sunday, September 18 or Thursday, September 15- Sunday, September 18
Maine Yoga Adventures is returning to Maine Audubon's spectacular Borestone Mountain Sanctuary for hiking, paddling, yoga practices, evening explorations, healthy food and more! Choose to stay for 2 nights or 3...
Encompassing more than 1,600 acres in Maine's Hundred Mile Wilderness region, Borestone Mountain Sanctuary offers a spectacular array of natural features, including rare older forest, three crystalline ponds, exposed granite crags and sweeping panoramic views.
The lodges, designed and built in the early 1900's, are authentic "Rustic Adirondack" style log buildings. The Main Lodge will sleep 8, The Dining Lodge will sleep 9 people. The Cliff Cabin has capacity for 1 person (or 1 couple). The Maine Lodge, Dining Lodge and Cliff Cabin share common kitchen and bathroom facilities.
This adventure is designed so that you can choose your level of physical activity: take it up, bring it down or a bit of both. MYA will provide multiple mixed level yoga practices. We will hike Borestone Mountain and alternative hikes are offered as well that are just as gorgeous. Kayaking or canoeing is available and if you're bold enough, you could go for a dip. Our night hike from last year will definitely be repeated! as well as an outdoor fire, stargazing, and wine tasting...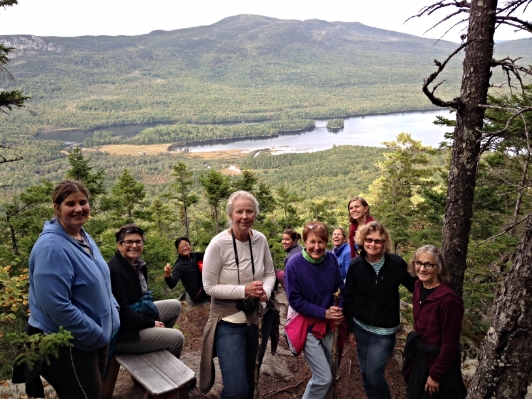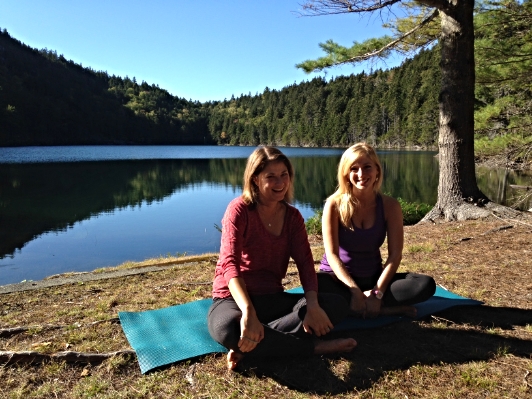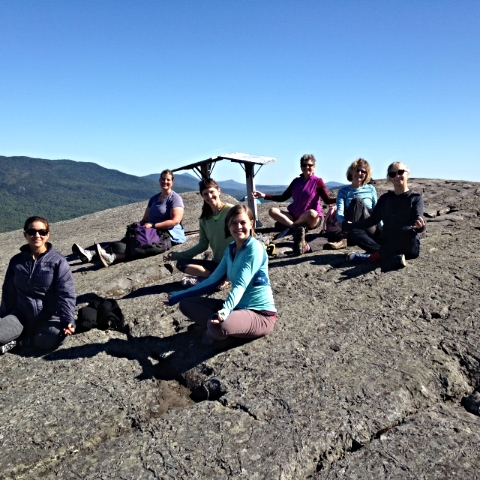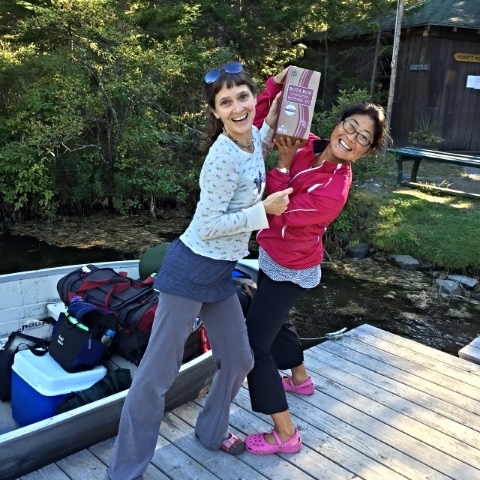 Bedrooms come with sheets, pillows, pillowcases, blankets and down comforters. There is a mix of single, double and multiple occupancy bedrooms available. Solar powered electricity, with a generator back-up, provides lighting in the common areas of the lodge and limited electric service in all bedrooms.
Two fieldstone fireplaces are in the dining room and living room with paper, kindling, and firewood provided.
MYA will bring healthy vegetarian food. We'll bring ourselves together as a community for cooking and preparing meals. You don't want to miss out on Holly's famous soup or Jenny's asian dressing - yum!
Cost: $400/2 nights; $600/3 nights (Thurs-Sun)
Please note that the time of arrival is flexible if before sundown.
To register for this incredible adventure, please click on the registration link below...