Join Maine Yoga Adventures on a magical adventure to an incredibly sought out locale - ICELAND. Adventurers will enjoy hot springs, hiking, yoga, horseback riding, glaciers, waterfalls, fjords, yummy vegan/vegetarian food, the northern lights and more...
The adventure begins with a divine dip at the Blue Lagoon, one of the 25 wonders of the world. This is as touristy as we'll get so we might as well get the fabulousness over with! It truly is a wonderous place...
Adventurers will relax away their flights and indulge in the silky white water packed with tremendous health benefits. The geothermal water has a unique combo of ingredients - silica, algae and minerals. Ahhh...
The adventure continues as we make our way past breathtakingly beautiful landscapes towards our next destination, Hellnar...
really, it gets more & more gorgeous!
Hellnar is an ancient fishing village beneath the Snaefellsjokull glacier, the king of Icelandic mountains, in the Snaefellsjokull National Park on the westernmost part of the Snaefellsnes peninsula. One of Iceland's most peculiar caves, Badstofa, is there, known for its special light exposure and colorful interior. And the seabirds, they are aplenty and such a delight to see and hear!
For our first two nights in Iceland, our accommodations are at two private houses settled in between the sea and the mountains. Adventurers will have both indoor and outdoor yoga practices, two breakfasts & two dinners, plenty of time to explore nature, and share laughter & stories with our community of adventurers. Machelle LaHaye will be assisting Holly in this adventure with both cooking & yoga - she's a certified yoga teacher and an amazing vegetarian/vegan cook.
We'll enjoy terrific hikes and spectacular views as we explore the nature reserves and the stunning Snaefellsjokull National Park. And, hopefully in the evenings adventures will get sightings of those amazing Northern Lights!
We'll depart the Snaefellsnes peninsula and head towards Borgarnes, a picturesque town situated on a rocky peninsula. The views from this town and our b&b are outstanding! Mesmerizing! With two glaciers towering in the midst, Snaefellsjokull and Eiriksjokull, and the lovely sea right there at your fingertips. The sunsets are irresistible...
Adventurers will truly enjoy the two night stay at Borgarnes B&B with our hosts Bertha & Jay. Breakfasts and dinners will be covered for your stay. Every quaint room has a view of the gardens or of the sea or both. There's a huge window at the far end of the dining room that captures incredible bird life both in the yard and on the water. Binoculars are available for viewing close up and honestly, just take a couple steps outside and you're right in the mix!
We'll be sure to get in our yoga practices - outdoors if the weather is just right. Adventurers will also enjoy more hiking and sightseeing as we make our way to waterfalls and nature trails.
We'll visit the community pool with toasty outdoor hot tubs that's just a short walk from the b&b. And, for the Iceland Adventure, we will not miss horseback riding on the infamous Icelandic horses! They are beautiful, well-cared for and ready to ride off into the sunset with us...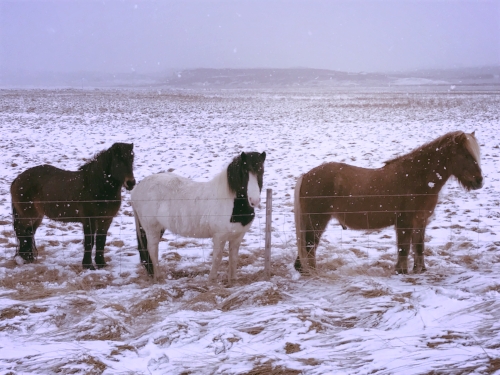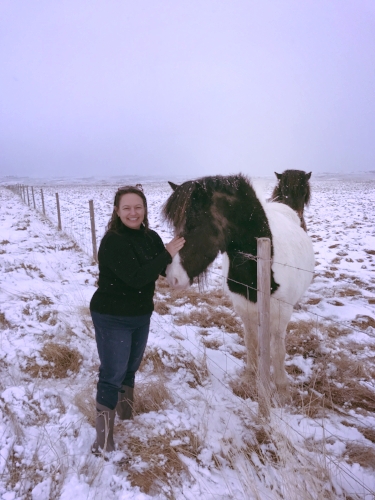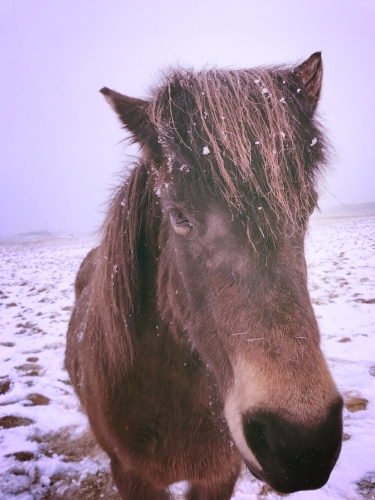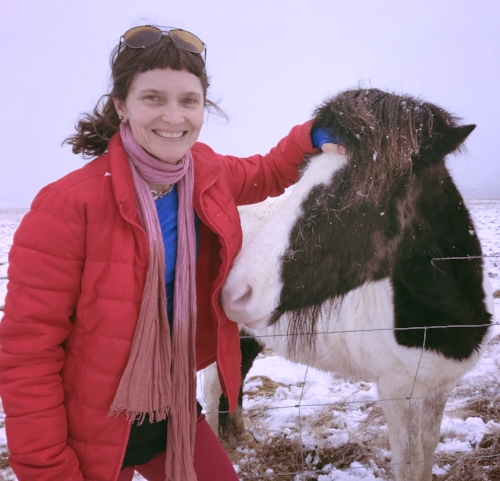 Eventually, we'll have to start back towards the airport on Friday. Adventurers can decide whether they need a little more contact with the Iceland wild lands or time to check out downtown Reykjavik or perhaps a bit of both...
There is a great cafe, Glo, in the city that is super tasty that we may want to take advantage of before our flights.
A stroll thru Reykjavik is pretty sweet with an abundance of artwork, eccentric museums, European architecture, and more...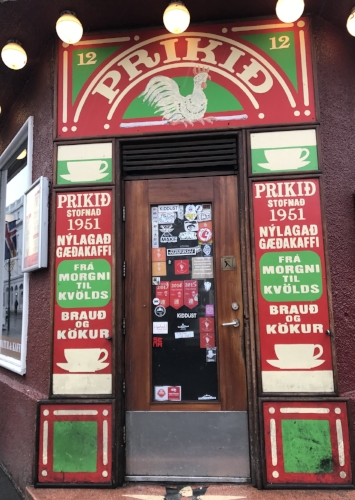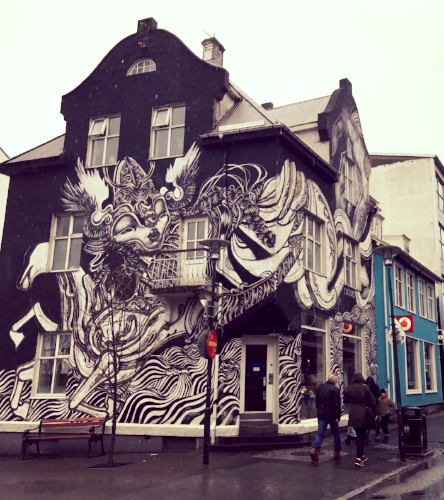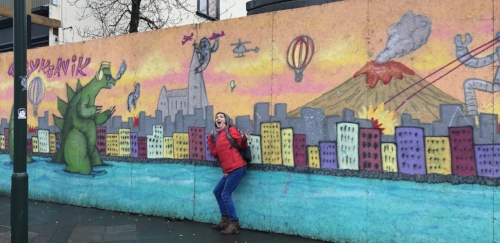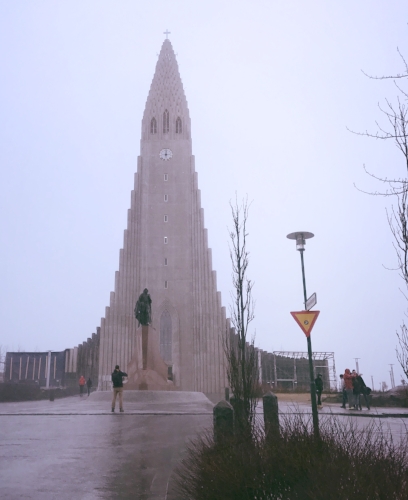 The Iceland Adventure will be chock full of nature, yoga, yummy food and friendship. Excursions & entrance fees are covered. Flight is not included but most meals (the important ones!) are. WOW airlines has a direct flight from Boston which is the recommended 5 hr and 40 minute flight for adventurers. The cost is in the $450 range. Departure is at 7pm on Sunday, September 10th with a return flight at 3:30pm on Friday, September 15th.
Cost: $1,700/early bird; $1,900/June 9th & beyond
Registration for this super fabulous adventure simply takes a click on the link below. Please feel free to contact Holly Twining, MYA founder. maineyogaadventures@gmail.com or 207-299-0082.
Let your curiosity get the best of you and join in on an adventure full of mystery & wonder!
SOLD OUT :) please join MYA on another adventure!