Sold out. Many thanks adventurers! Please feel free to contact Holly to be on the waitlist or if you're desperate to be squeezed onto the trip :)
MYA is heading back to extraordinarily gorgeous and unique Iceland! With only 8 spots available, book swiftly with confidence, this adventure will be fabulous!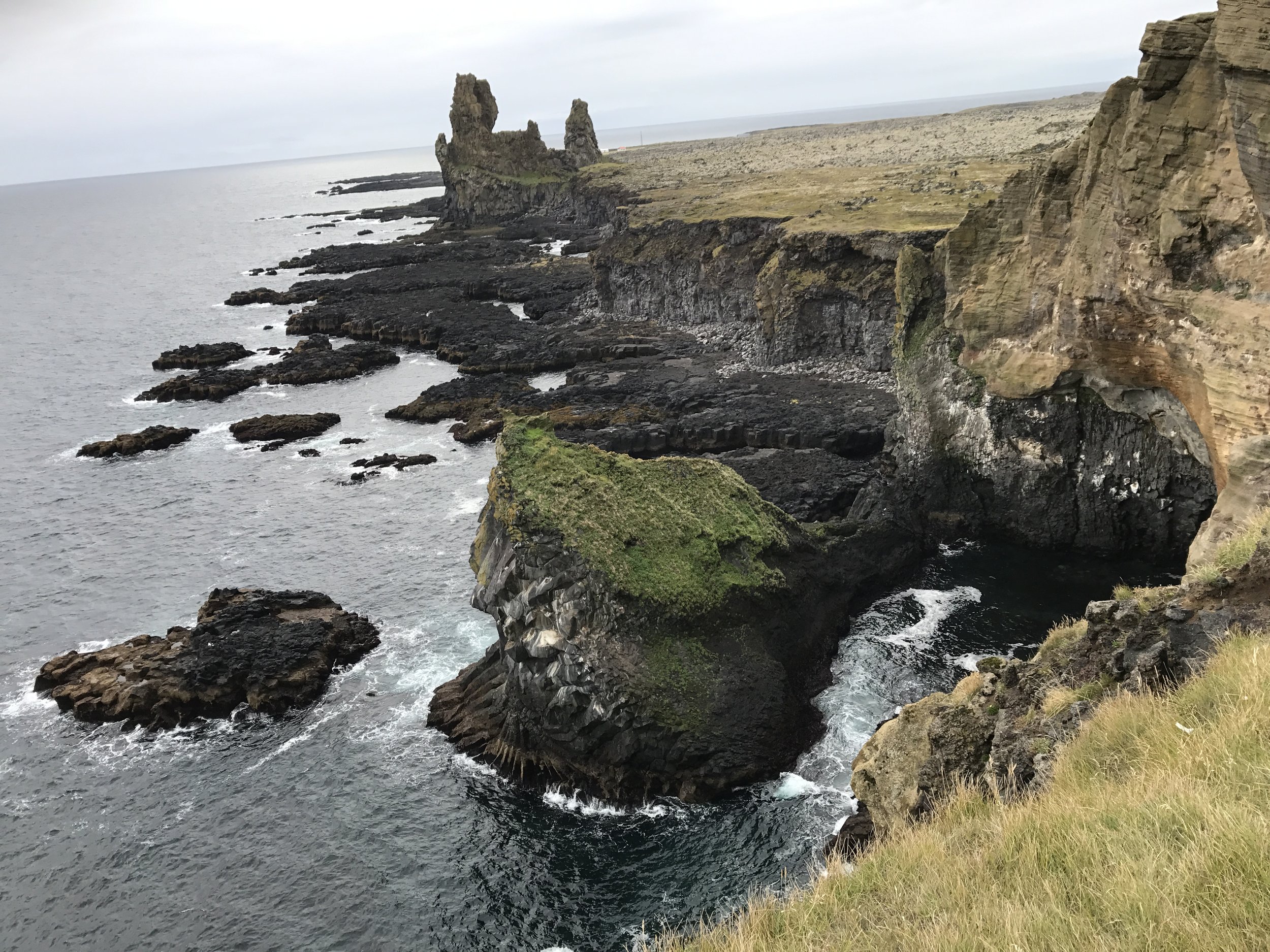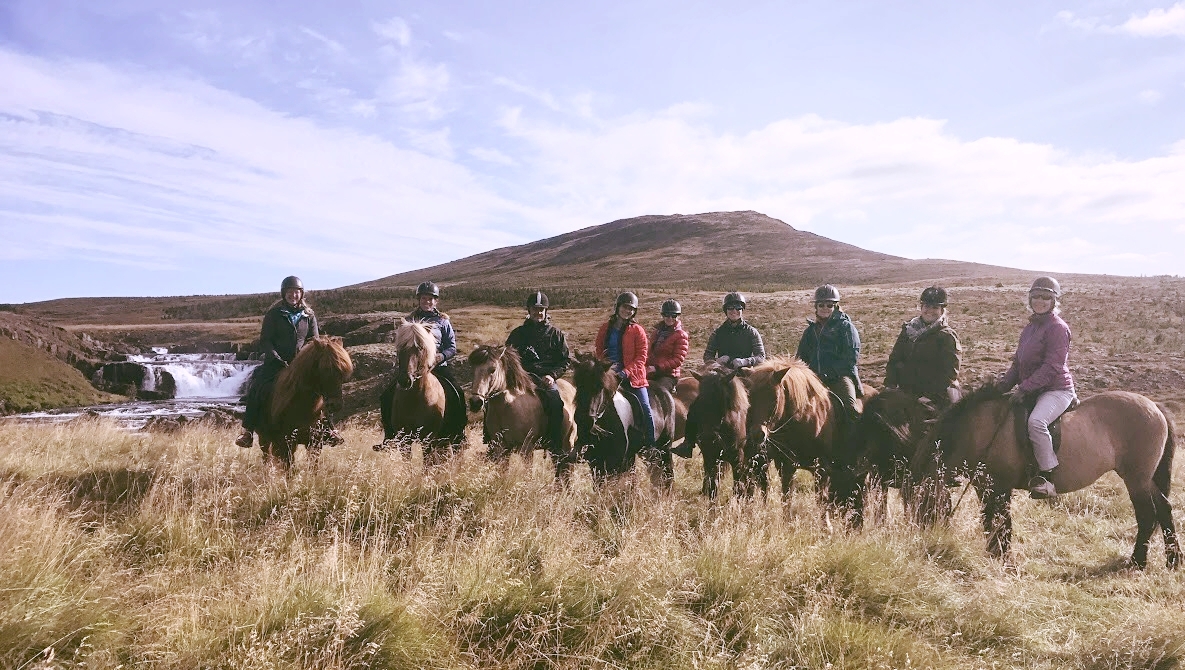 We're changing it up to head further north but not until we return to the Blue Lagoon...
We'll be soaking up the goodness of one of the 25 wonders of the world! Adventurers will relax and indulge in silky pale wonder packed with health benefits. The geothermal water has unique ingredients of silica, algae and minerals. Ahhh...
Adventurers will pause in funky downtown Reykjavik for lunch. A great option is Glo, a super tasty healthy eating restaurant with attitude and food made with extra love.
Our first night's stay is three quiet and private cottages in Hjarðarfell surrounded by nature on the sea coast - the perfect place for gentle hikes and bird watching. After dinner by MYA adventurers can sit in hot pots (jacuzzis) and gaze at the stars and/or take in the stunning northern lights! We'll also get in a good view of Snaefellsjokull glacier.
Adventurers will enjoy indoor and outdoor yoga practices, dinners, breakfasts and plenty of time to explore nature. Machelle LaHaye, certified yoga teacher and outstanding vegetarian cook, will assist with cooking and yoga.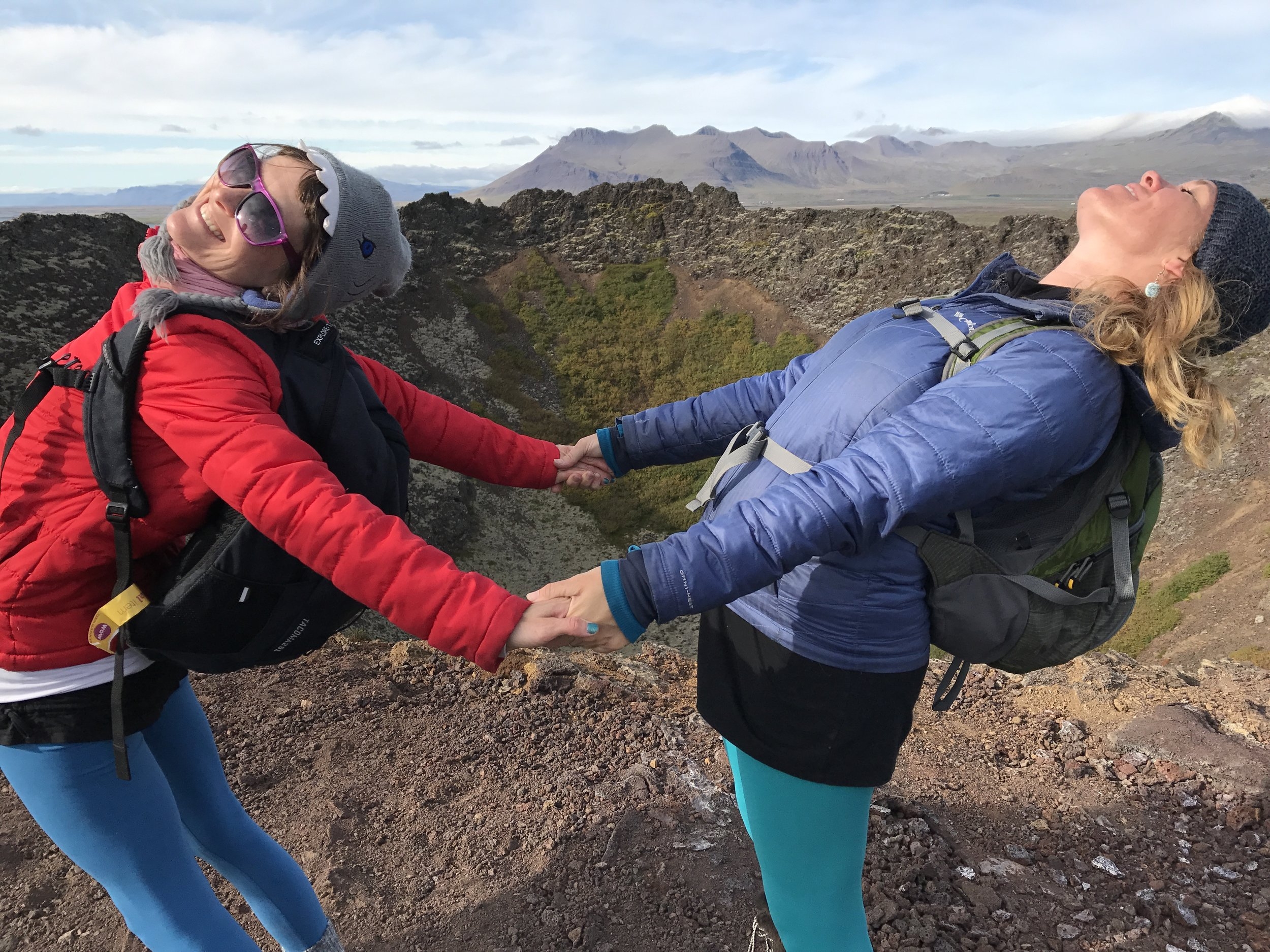 Following hiking at Snæfellsnes peninsula, we'll head north for an in-town experience in Blonduos, at the mouth of the river Blanda. Accommodations split into three again will offer plenty of space for cooking, eating, and relaxing. After settling in, we'll check out local scenery including the Hrutey Island nature trails. Adventurers may want to carve out time for Blonduos Sports Center for more hot pots and an amazing water slide! (Our guesthouse also has soaking possibilities.)
Our travels then take us to the spectacular Troll Peninsula, a hidden away Icelandic gem covered by high mountains, cliffs and green valleys. We'll drive an epic fairytale route to our lodge for two nights close to the small fishing community of Dalvik.
Adventurers will take over a beautiful seven bedroom house with hot pot, sauna, kitchen, lounging areas, patio, and breathtaking ocean and mountain views. Immersed in nature, nothing besides rain can stop the northern lights from appearing! If that is not enough, there is a view that overlooks a massive fjord where whales can be spotted beneath the alpine landscape.
Mývatn Nature Baths, very similar to the Blue Lagoon will be an unbelievable side trip! We'll head there via the quaint city of Akureyri, the northern center of trade and culture at the base of Eyjafjörður Fjord.
The baths offer a relaxing dip in clouds of steam rising up from fissures deep in the earth's surface and a luxurious bath in geothermal water. The blend of minerals, silicates and geothermal micro-organisms will benefit skin and spirit.
Following our lodge stay, we'll head south towards Reykjavik dropping into Borgarnes to stretch our legs and take in more sweet views from a small coastal town then move on to spend our final eve cozied up at an opulent three bedroom holiday home.
Adventurers will have plenty of time to play before heading to the airport or, maybe you're looking to extend your stay - awesome!
Cost: $2,000 before August 1; $2,200 after deadline; $1,000 deposit to hold your space
The cost includes touring through an incredible country, daily yoga practices, breakfasts and dinners, 5 night accommodations, nature baths, hiking, hot pots, great energy, fabulous people and so much more...the cost does not include airfare but the rates are quite good from WOW Airlines and they dress in super cool shades of purple. You may want to put horseback riding in your itinerary (happy to arrange it, we had a blast last time!) it would be an additional expense.
Please do not hesitate to contact Holly, founder of MYA, with questions.
Here are a few more pics from previous adventures - enjoy!