Maine Yoga Adventures is coming together with Acadia Mountain Guides and Atlantic Brewing Company for an exciting full day adventure of rock climbing, tyrolean, rappelling, beer tasting, yummy food and yoga!
Adventurers will meet up at Alpenglow in Bar Harbor to prepare for a fabulous climb in beautiful Acadia National Park.
Our target area this time around with the amazing guiding pros will be at the bubbles near Thunder Hole.
Not only will adventurers climb but also try out a Tyrolean Traverse, the precursor to ziplining fun! Acadia Mountain Guides will facilitate an experience of weightlessness as adventurers pull across the traverse dangling between two rocks. A newbie, no worries, we've got experts to show us how and lead us through every step of the way!
AMG will provide rock climbing shoes, harness, helmet and technical gear. Adventurers will wear comfy clothing such as lightweight long pants, bring along a pack with snacks, full water bottle, sunscreen, and sunglasses.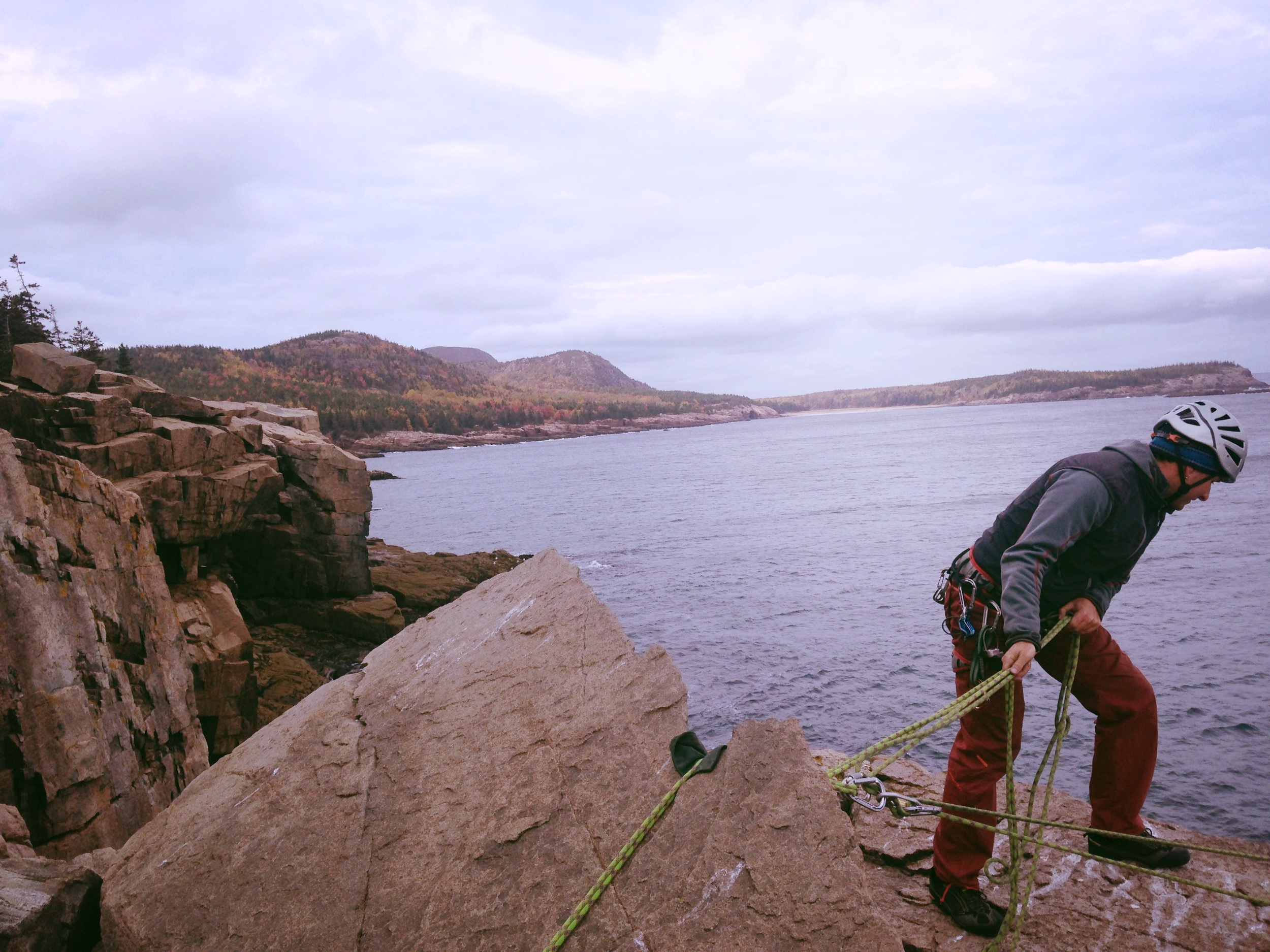 MYA will offer up a picnic lunch with yummy vegetarian food then adventurers will head out to Atlantic Brewing Company on Knox Road.
We'll get a tour of the brewery built on a ten acre Maine farm; the property was designed to create an experience where visitors could learn about small-scale beer production in a country setting. We'll definitely get in a tasting as well - MYA is happy to buy a pint for all.
Either before our tour or post tasting, we'll definitely get in a nice, stretchy yoga practice!
Cost: $85. Add to cart below to join the adventure fun!
Please keep in mind that adventurers should feel healthy enough to take on a climb at a very rocky, albeit beautiful, site.