Join Maine Yoga Adventures on a cross country skiing overnight adventure with Maine Huts & Trails!
We will begin the adventure on a groomed ski trail that's 7.8 miles in and relatively flat. Some of us will take it slow and easy (no fear beginners!) whilst others will enjoy a brisker pace. No worries, Maine Master Guide & Ski Instructor, Karen Francoeur (founder of Castine Kayak Adventures), will be co-leading the adventure.
Karen offers private and group lessons if you're interested in working on your technique before the hut adventure.
After skiing, we'll take over the entire Grand Falls Hut - Maine Yoga Adventures is not sharing, it's all ours!
Enjoy good company, yoga practices (no experience necessary), and yummy healthy vegetarian, locally sourced food by Maine Huts & Trails (dinner, breakfast and lunch).
The rumors are that the food is awesome. Please bring extra cash for wine and beer; their selection is superb.
Our amazing skiing community will come together to share quality time full of outdoor & indoor explorations, laughter, stories, health and well-being.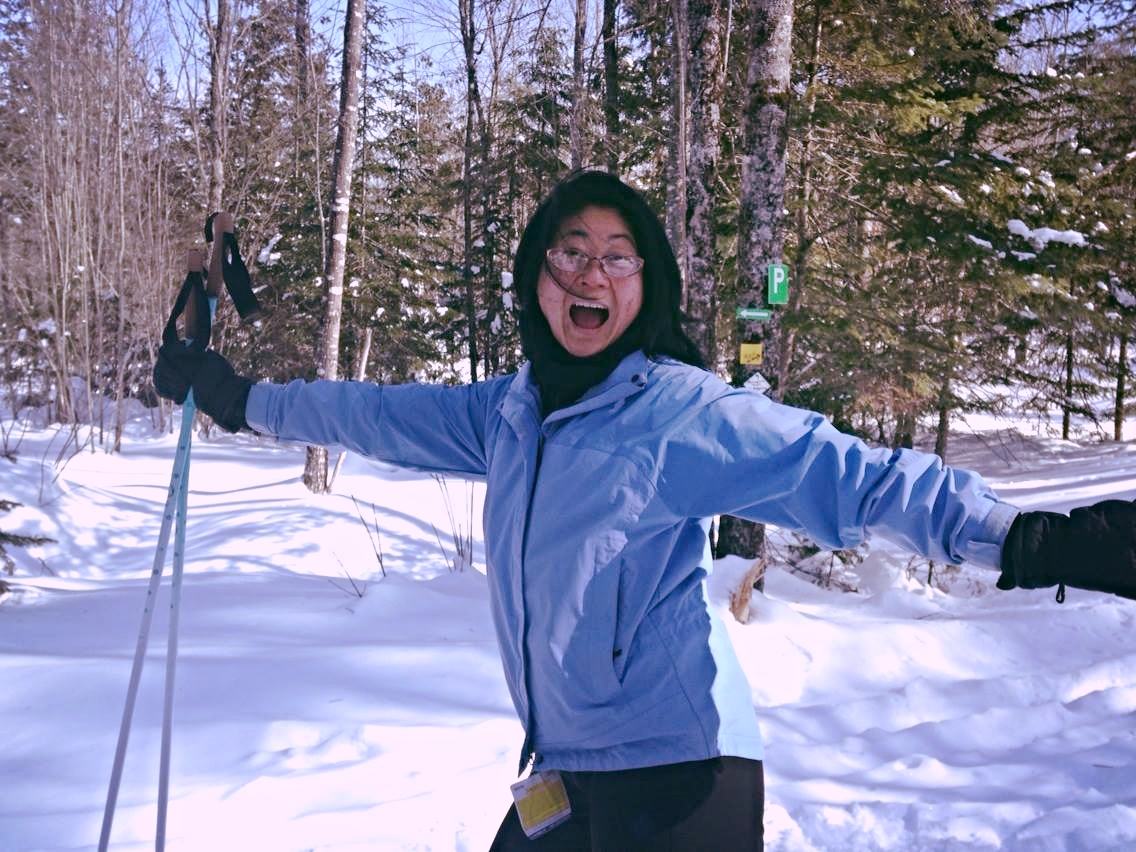 To join us on this amazing adventure into the wilds of Maine to a comfy cozy hut, please click on the registration link below...